Gabriele Pini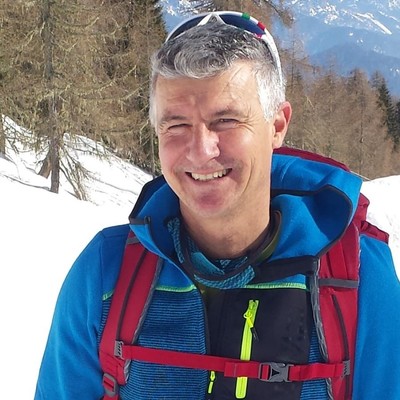 Partner of CRT Studio Capitex
Gabriele has been working in the world of sport for over 20 years, collaborating with companies in the textile supply chain to create fabrics or garments and starting from a mix of fibres yarns that satisfy the purpose for which the garment was designed.

In recent years Gabriele has carried out an important consultancy activity for numerous sports brands (VF Corporation, Diadora, Bonazzi Group, APG, Geox, Nordica, Lowe Alpine, Alpinestars, Dainese ...) with the aim of designing and developing multi-purpose clothing that can be functional, very light, thermal insulation at the same time; designing truly breathable garments to optimize comfort in their technicality and that can interact with the body, receiving or providing information.

One of the secrets is to draw on and seek information and opportunities from other sectors to pour what is possible into textiles: from the military, medical, aerospace, cosmetics and electronics industries, from the various chemical segments.

For Gabriele, textile is not a commodity segment but a 360 ° world.
Select the day that you prefer
Find the event interested
20 OCTOBER | 15:30 - 16:30
Fimast Arena